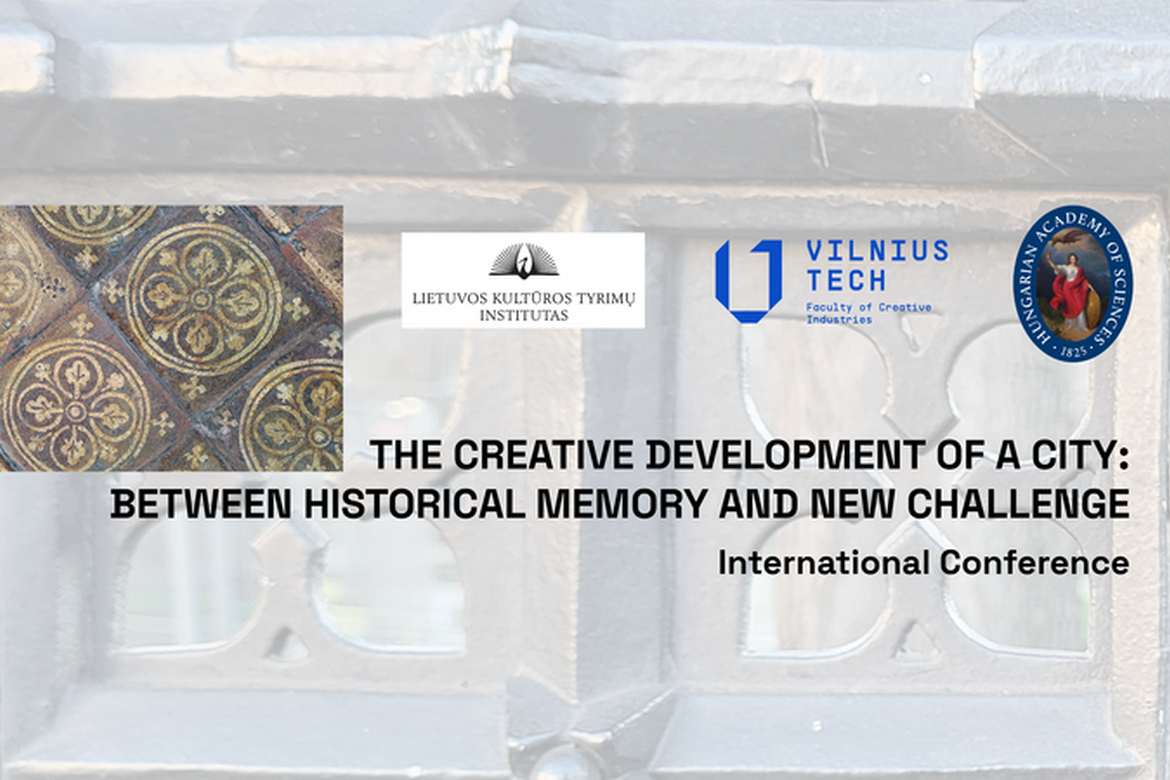 A conference was organised as the final event, to conclude the joint research project of the Lithuanian Academy of Sciences and the Hungarian Academy of Sciences entitled Sustainable Urban Development (SUD) concepts – Philosophical, Sociological and Historical Analyses.
LENDÜLET
MTA BTK Lendület Morals and Science Research Group. Research group leader: Tamás Demeter
NKFIH
Rethinking the foundations of probability, causality, and contextuality: applications in physics and beyond. NKFIH-number: K 134 275
Principal Investigator: Gábor Szabó
Hume on true religion. NKFIH-number: K 135 152
Principal Investigator: Péter Hartl
The tradition of "sensus communis" in the Hungarian thought: Philosophy and the public realm; public philosophy, national philosophy, national characterology. NKFIH-number: K 135 638
Principal Investigator: Béla Mester
From Phenomenal Facts to Philosophical Theories. NKFIH-number: K 132 911
Principal Investigator: Zsuzsanna Kondor
The Edition of the Correspondence of József Eötvös II. NKFIH-number: K 131 564 (BTK TTI, Principal Investigator: András Cieger)
Senior researcher from the Institute of Philosophy: Gábor Gángó
BILATERAL INTERNATIONAL PROJECTS
Project for the publication of the volume entitled Rafał Smoczyński – Béla Mester (eds.): Lords and Boors, Westernisers and 'Narodniks'. Chapters from Polish and Hungarian Intellectual History; within the framework of the programme of the Wacław Felczak Foundation, entitled Perpetual Oak. Project leader: Béla Mester

Cover page of the volume is available here.
Westernisers and "Narodniks". Dichotomous Identity-Generating Narratives in the 19th-20th-century Polish and Hungarian Intellectual History (2020-2022). Principal Investigator on the Hungarian side: Béla Mester
The migration of ideas and the formation of national philosophical traditions: dialogues across the borders / Миграция идей и формирование национальных философских традиций: диалоги поверх границ 2020–2022 (No. 20-511-23002). A summary of the Research Plan in Hungarian available here. Principal Investigator on the Hungarian side: Béla Mester
Sustainable Urban Development (SUD) concepts – Philosophical, Sociological and Historical Analyses
Principal Investigator: Borbála Jász
INTERDISCIPLINARY PROJECTS
Forum of Hellenistic and Roman Philosophy. Managed from the Institute of Philosophy by Attila Németh
The Intellectual History of the City. Principal Investigator: Ferenc Hörcher
The Historical Constitution of Hungary. Principal Investigator: Ferenc Hörcher (cooperating partner: University of London, School of Slavonic and East European Studies)
Mohács 1526-2026 - Reconstruction and Memorance. HAS Research Centre for the Humanities - University of Pécs. Principal Investigator: Pál Fodor, Norbert Pap. Participants from the Institute of Philosophy: Gábor Kovács, Béla Mester
Artificial Intelligence (AI) Coalition

TERMINATED PROJECTS
The Metaphysical Foundations of Physics from a Formal Perspective. NKFIH-number: K 115 593 (2015-2020)
Principal Investigator: Gábor Szabó
The Edition of the Correspondence of József Eötvös. (2015-2019) OTKA-number: K 112 137
Principal Investigator: Gábor Gángó
The role of intelligentsia in shaping collective identities of Poles and Hungarians in 19th and 20th centuries (2017-2019)
Principal Investigator on the Hungarian side: Béla Mester
Conception of Creative City within Central Europe. Historical Images and Empirical Indices (2016-2018)
Principal Investigator on the Hungarian side: Gábor Kovács
Narratives of the History of Hungarian Philosophy. (2012-2017) OTKA-number: K 104 643
Principal Investigator: Béla Mester
Arts and Scholarship in the Service of the Nation-building in the Nineteenth-Century Hungary (2013-2017)
Principal Investigators: Gábor Gyáni and Péter Dávidházi
Participants from the Institute of Philosophy: Gábor Gángó, Ferenc Hörcher, Gábor Kovács, Béla Mester
The Budapest-Krakow Research Group on Probability, Causality and Determinism (2014-2016)
Researchers: Balázs Gyenis, Gábor Szabó
The Impact of Noble Legacy in Shaping Citizenship in Central Europe (2014-2016)
Researcher: Gábor Gángó